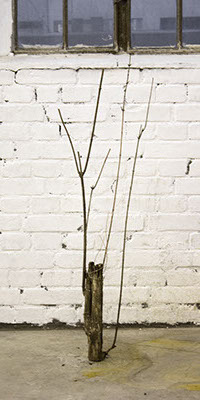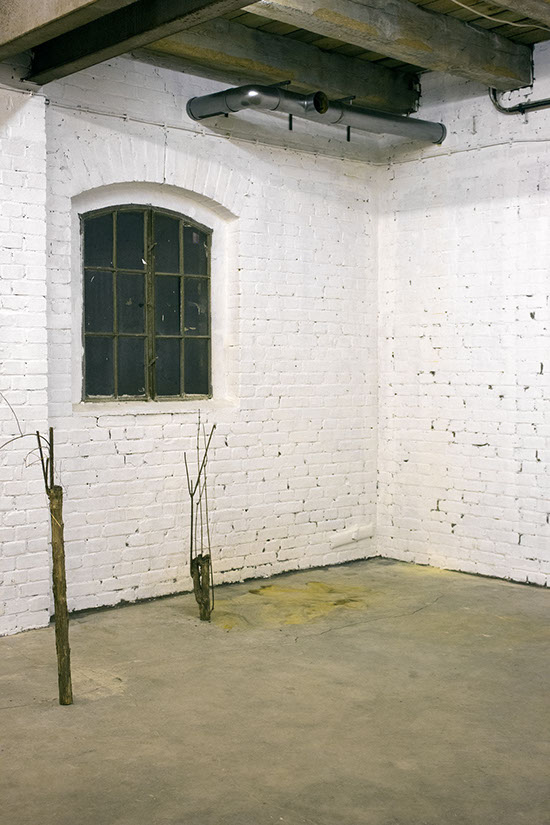 The persistence of its life irritated the boy. He began to strangle it, and its convulsions made his heart beat quicker, and filled him with a wild tumultuous voluptuousness, the last throb of its heart making him feel like fainting.

C.7.15
Salt Licks, Evaporation system, liquid
2015
While recipients are present in the exhibition, a liquid is evaporated and lowers onto their skin. As they talk or moisten their lips, they transport the liquid into their mouths, then noticing its bitter metallic taste, reminiscent of blood. The source of the taste is not traceable. After having left, while speaking they transport more of the substance into their mouths, tasting it again, recalling the exhibition, without noticing necessarily how and why.
A few mock-ups are set in the exhibition for the recipients to occupy themselves with and thereby to ensure enough time for the liquid to coat their skin. The mock-ups used in this context look like salt licks, cut-off trees mounted by blocks of salt. Animals use salt licks as a source of essential mineral nutrients, whereby human use salt licks to bait animals for population control or hunting.