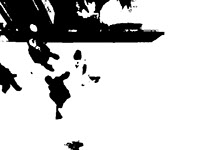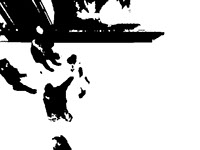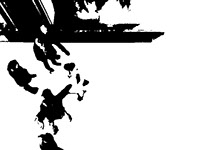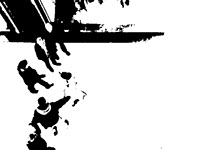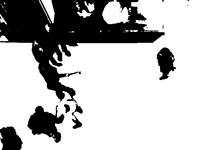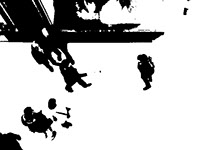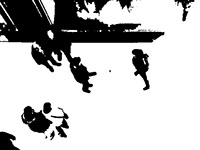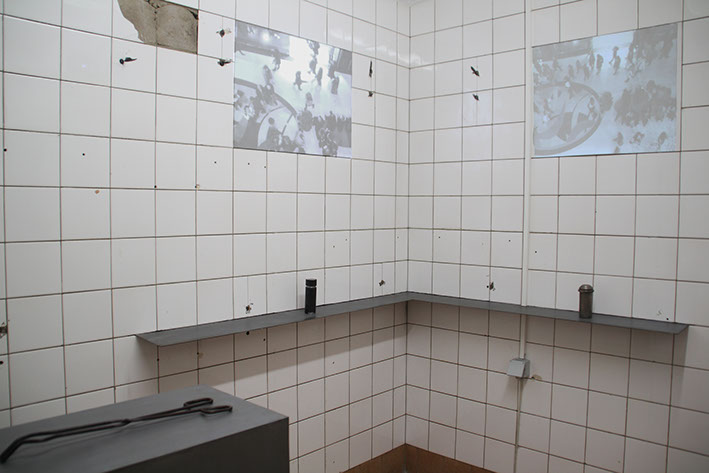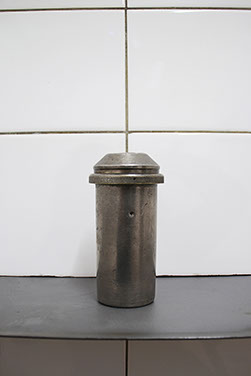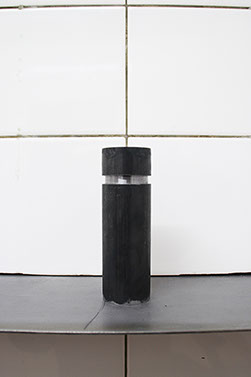 Crowd dynamics are highly complex by different self-organization phenomena resulting from the interactions of pedestrians, which may improve or obstruct their flow. Besides formation of lanes of uniform walking direction and oscillations at bottlenecks at moderate densities, it was recently discovered that stop-and-go waves and a phenomenon called "crowd turbulence" can occur at high pedestrian densities.
If things turn out differently than expected or the inexplicable occurs, this implies that our models are wrong or insufficient. In these moments, insecurity and fear arise, which may in turn escalate into panic. We sense that this kind of inconsistency between model and reality is just as dangerous as an actual, dangerous situation.
D.1.12
crucible tongs, Container, Performance, crowd analysis
2012
A performance takes place in public space. It is carried out with two different metal containers, whereby both runs are recorded in a high-angle shot. Later the recordings are analysed with motion capture software. Excepts of the videos, video stills and gained data are shown with the objects used in the performance.
The performer grabs a crucible tongs to carry a steel container in front of him. One arm is outstretched, the other stabilises. He moves with the utmost caution, the eyes riveted on the container.